Lowther TP-1 Speaker System

By Roger Russell
These pages are copyrighted
No portion of this site may be reproduced in whole or in part
without written permission of the author.
Here is a Lowther TP-1 system that was for sale several years ago in St. Petersburg, FL. The cones and surrounds had been replaced and the systems were working like new.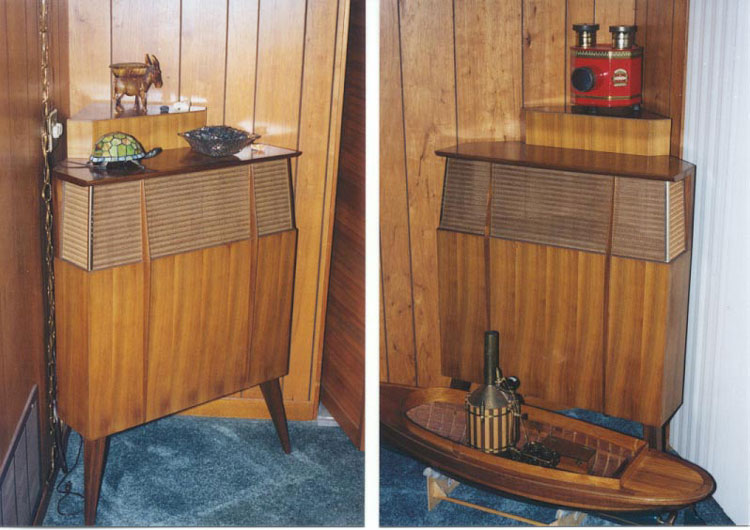 Corner placement was necessary. The walls and floor were an extension of the horn loading
The driver was located in the box at the top of the enclosure and faced downwards.
View with the side and top cover removed. Low frequencies exited through a rectangular
area in the side of the driver casting.
Here is the PM 3 driver with plaster stabilizer and short whizzer cone. The massive magnet
structure can be seen in the bottom right picture.
Original Lowther Literature
About This Site

Created by Roger Russell
All contents are copyrighted
All rights reserved